Teachers,
The Hour of Code week is quickly approaching! This year it will be December 8th through 12th. The purpose of the Hour of Code (HOC) is to expose students to programming and let them see how easy it can be. "Once students see what they can create right before their eyes, they're empowered to keep learning." More information here (pdf).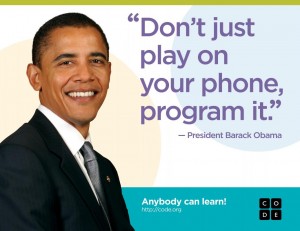 I would like to come into your classroom and teach students how to program. Ideally I will need an hour, but will take as little as 30 minutes if that's what's available.
If you are interested, let me know. I'll stop by to see what time that week works best for you and your class.
Sincerely,
Christopher