During this Wednesday's Wired Wednesday we will have an open session. No agenda, just time to work on practicing using instructional technology or learning from each other.
Ideas for coming:
–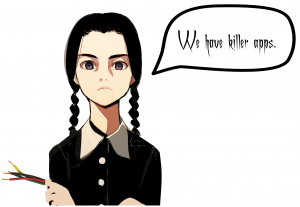 Explore applications that help you enhance teaching/learning strategies
– Build and share a schoology respository
– Set up quizzes on Schoology
– Create student mock-up presentations using Educreations/Notability or another application
– Investigate Nearpod or a different application that you've never tried.
Each session is worth 1/15th of a credit (1 seat hour).
Please bring your laptop and iPad.
Meeting Date (3:30-4:30) Location: 206
Christopher
www.earthtree.org/contact