Greetings!
TIS (and TMHS) is converting to Schoology Enterprise this year. This means that all classes and students will be pre-populated in the Schoology platform and be synced with PowerTeacher.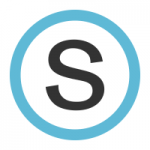 Students will now have one place to go see all their classes, teachers, assignments and calendars making it easy to communicate about all classroom and school related activities. This will also be a place for parents to easily keep track of student progress and communicate directly with you.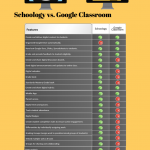 Schoology knocks the socks off of Google Classroom (click on image on left). It will be a great tool for enabling building wide collaboration and supporting student-teacher-parent communications. The best part of all of this is while PowerTeacher is still the place to post report card grades, you can now create assignments in Schoology and sync those assignments directly with the PowerTeacher gradebook. During In-Service, we go over in detail how to make the best use of Schoology and its features.
Also, we've purchased Notability (replacing uPad) for students and staff. This will enable students to easily annotate and share PDF's and much more. There will be more information shared during in-service.