Hello everyone,
During today's Wired Wednesday we will have an open session. No agenda, just time to work on practicing using instructional technology or learning from each other.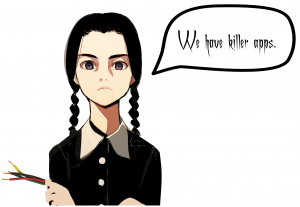 Ideas for coming:
– Explore applications that help you enhance teaching/learning strategies
– Set up and explore Schoology gradebook
– Set up quizzes on Schoology
– Create student mock-up presentations using Educreations/uPad or another application
– Explore using Casper Focus for classroom management
– Investigate Nearpod or a different application that you've never tried.
---
Each session is worth 1/15th of a credit (1 seat hour).
Please bring your laptop and iPad.
Meeting Dates (3:30-4:30) Location: 200
December 3
February 18
March 4, 18
April 1, 22
May 13
Christopher