Teachers,

Please join me for Wired Wednesday. Tomorrow we will focus on using Schoology Groups and Resources to collaborate with peers to SAVE time and effort. All are welcome! Whether you are afraid you'll break it or are a Power User or something in between, you are encouraged to attend. Please bring your laptop and iPad.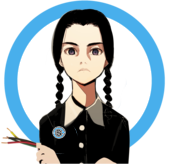 Focus: Resources | Organizing & Sharing Materials
– Save course materials
– Build content outside of a course
– Collaborate on material with colleagues
– Share your work with groups or outside educators
Save the dates! Wednesday 3:30-4:30, Lab 212
January 11 : Schoology Resources
February 8: Schoology Open Session
March 15 : Schoology Groups
April 19: Schoology Open Session
May 24: Schoology EOY Procedures
Each session is worth 1/15th of a credit (1 seat hour). Wired Wednesday.
Christopher