Teachers,
Thank you so much for encouraging students to sign up for Tech Crew. We had our first and largest membership meeting yesterday. We had nearly 30 students crammed into to TIS Conference room! AND we have a great balance of girls and boys. We also have representation for EVERY CLASS. 🙂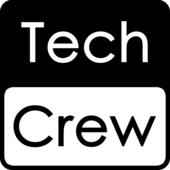 Please allow Tech Crew Members check Schoology at least twice a day. I'll assign tasks through Schoology.
Their first assignment is to count iPads at the end of the day. I know you have someone else doing this, but the redundancy will help to confirm the placement of iPads. I've also asked the Crew to take a photo of themselves for our website. Please let them do this during a convenient time.
Here's a tutorial on how to upload photos/videos to Schoology. As the Crew and I create tutorials, we'll add them to the right-side of www.earthtree.org, under TIS Tech Crew. http://goo.gl/VMEYx5
Crew Members should ALWAYS model good digital citizenship. Let me know if you see any non-examples. I'll talk to the student and call their parents to let them know that their child may be uninvited if they aren't able to maintain good digital citizenship consistently. I'm sending home letters to Tech Crew parents regarding their child's role and expectations.
I'm changing the meeting times for 4th grade. We meet each Tuesday in the TIS Conference room at the big table. We meet during recess time.
5th Grade 11:35-11:55
4th Grade 11:55-12:15
6th Grade 12:00-12:25
Mr. EarthTree