TIS Faculty,
Tech Crew met again today. We finalized who is assigned to each cart. Their task is different this year. They do not report missing iPads. They are to care for the cart and teach others how to do so. To that end they are working on a video to share that teaches others how to remove and return iPads without damaging the cords. Also, every cart should have this poster inserted to the inside of the cart. (attached) Let me know if you are still missing one.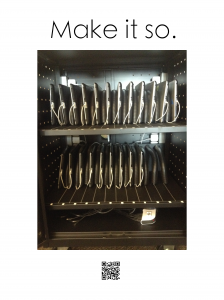 iPad Cart Captains, "Make it so."
If you are missing an iPad and can not find it, please let me know. We are no longer reporting missing iPads through the google form.
Christopher
www.earthtree.org/contact